So it seems that 2009 has hit the ground running with cultural happenings in S/SE London. The Goldsmiths institution of the Thursday Club, a mostly-weekly showcase for innovative new works, kicks off with two talks on sensory interfaces by Ryan Jordan and Artemis Papageorgiou (today, 15 January, free). This is followed by the first of the monthly Electronic Music Studios concerts (16 January, free), at which I'll be performing with AtomSwarm on their 8-channel diffusion system.
Also related to Goldsmiths, though taking place further north, is a 2-day show of events and performances organised by students from Goldsmiths MFA Curating and Royal College of Art Curating Masters. Contested Ground is at Project Space 176 in Chalk Farm this Saturday/Sunday (16-17 January, free). Some of us will be heading over for the series of multi platform events on Saturday, followed by the amusingly-nomenclatured "artist disco" in the evening.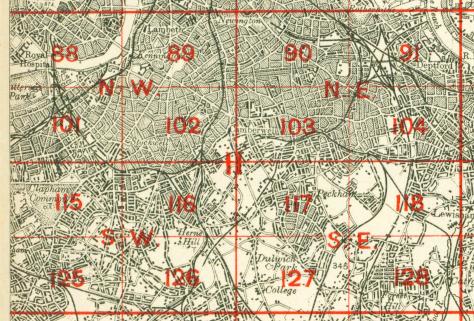 Gasworks in Vauxhall, meanwhile, is staging a radiophonic intervention by the Resonance FM Radio Orchestra on Friday (15 January, free) as part of its exhibition of South London artist-inventor Felix Thorn's amazing machines. Also features the long-awaited face off between sound theorist Nicolas Collins and SuperCollider/livecoding veteran Nick Collins, described in a mailout thus:
a live coding vs. live circuit building competition with Nick Collins (Sussex University) versus Nicolas Collins (School of the Art Institute of Chicago), vying for the annual award of the "Nic(k) Collins Cup," an exquisite ceramic vessel commissioned from Devon potter Nic Collins (no relation).
Finally, Herne Hill's 198 Contemporary Arts and Learning are hosting two further events as part of their current exhibition People, Signs and Resistance (28 Jan & 11 Feb, free). Next up is an audience with Sam The Wheels, a first-generation Jamaican migrant who arrived in London in the 1950s and has since been capturing video footage of the area which should be essential viewing for those interested in local heritage — through the Brixton Riots to their legacy.